Less money, more problems
The SARB's Financial Stability Review has been updated, macro-economic issues are unchanged.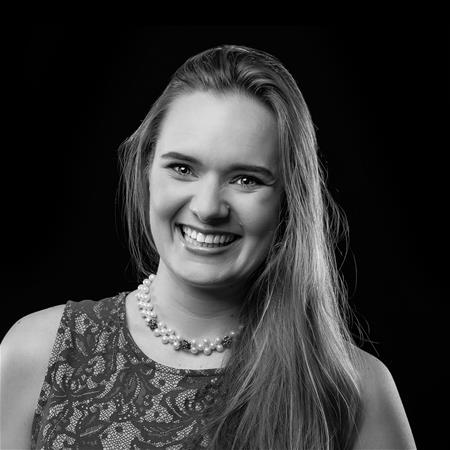 November was escorted out with the release of the Financial Stability Review and an update to the budget balance, neither of which incited positivity.

28 November 2019 saw SARB publishing the bi-annual Financial Stability Review of South Africa. This report forms part of the SARB's mandate to, "protect the value of the local currency in the interest of balanced and sustainable economic growth in South Africa…The publication aims to identify and analyse potential risks to financial system stability, communicate such assessments, and stimulate debate on pertinent issues." If you would like to scrutinize the sobering 53-page report, you can find it here. The all too familiar sentiment in the report echoed the medium-term budget speech, recent rating reviews and general market tones regarding SA's weakening fiscal position and slow growth. Interestingly, the report highlights rising cyber dependency and security as a significant threat alongside those of global uncertainty and the deterioration of local finances.

Risk assessment matrix (page 6)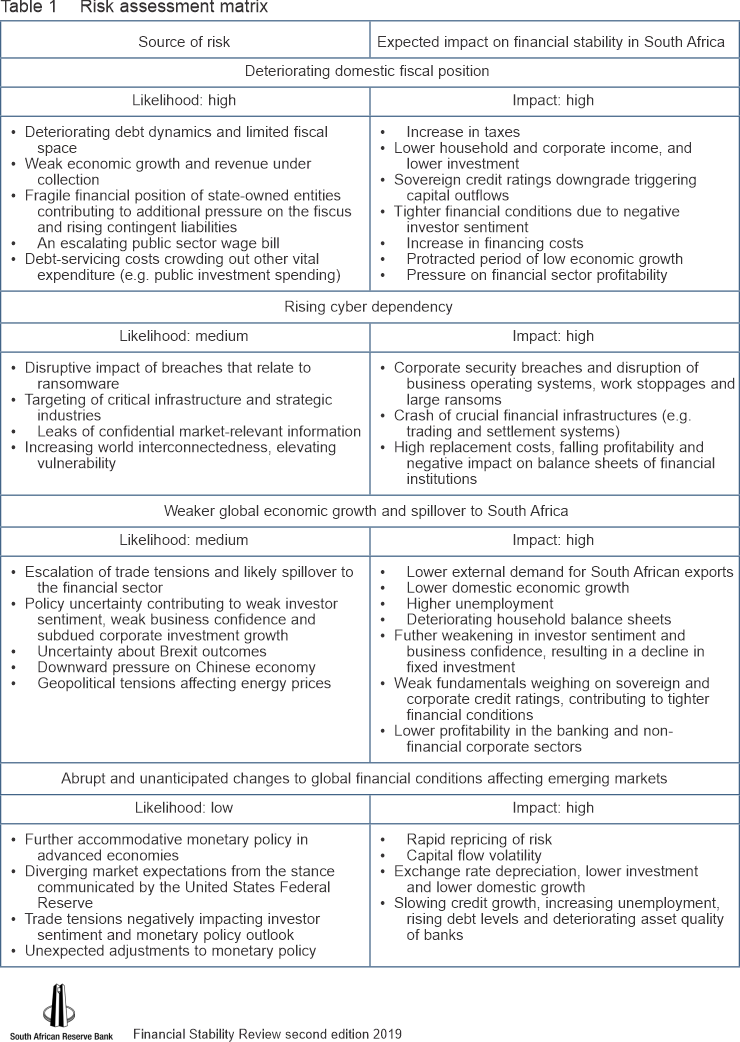 The most alarming aspect of the report is that the SARB regards the, "deteriorating domestic fiscal position" as a high likelihood and high impact event for the country. Although nothing new is revealed in the source of risk, the accumulation of significant contributors is of high concern. Looking at their expected impact of increases in taxes, increase financed costs and low economic growth adding to pressures for SA, makes us reflect on the potential budget impact. We've extracted below a Risk assessment matrix from the Review, which is well worth looking more closely at.

Updates to the budget or fiscal balance data are released monthly. SA's annual fiscal balance is currently running at a deficit, meaning that the Government's income is outweighed by its spending. Thomson Reuter's October data was no different, reflecting a deficit of R42.3400bn. With intensifying focus being placed on SA's finances, numbers like these are becoming more and more important. Together with the budget update, the GDP data was also released, down to 0.1 from 0.9, this too was not terribly enticing.

Budget Balance MM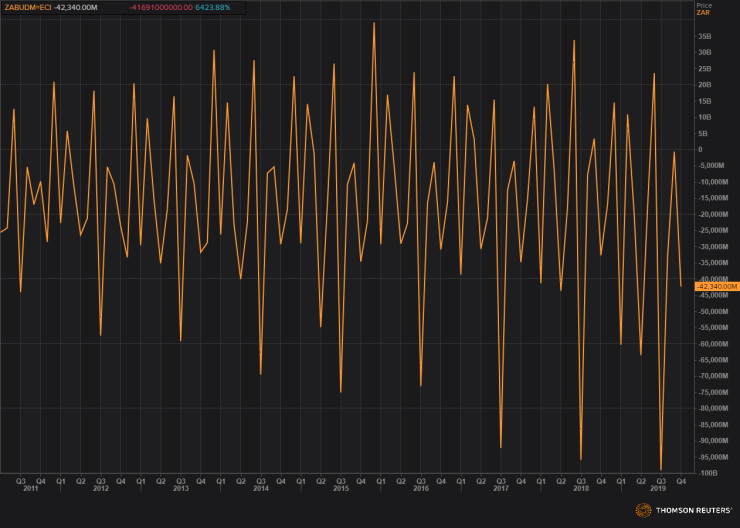 Don't forget to share this post!
Back to top