Investing in Multi-Asset Income Funds
The Multi-Asset Income Funds have continued to deliver steady returns in these difficult market conditions.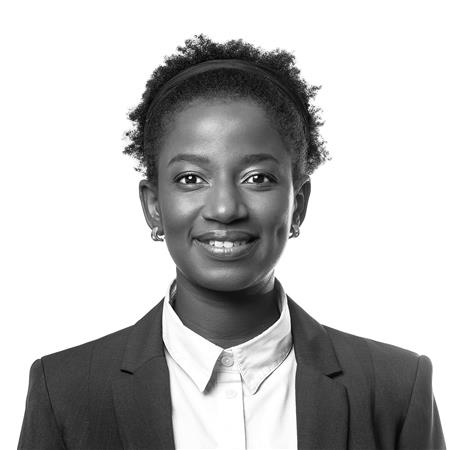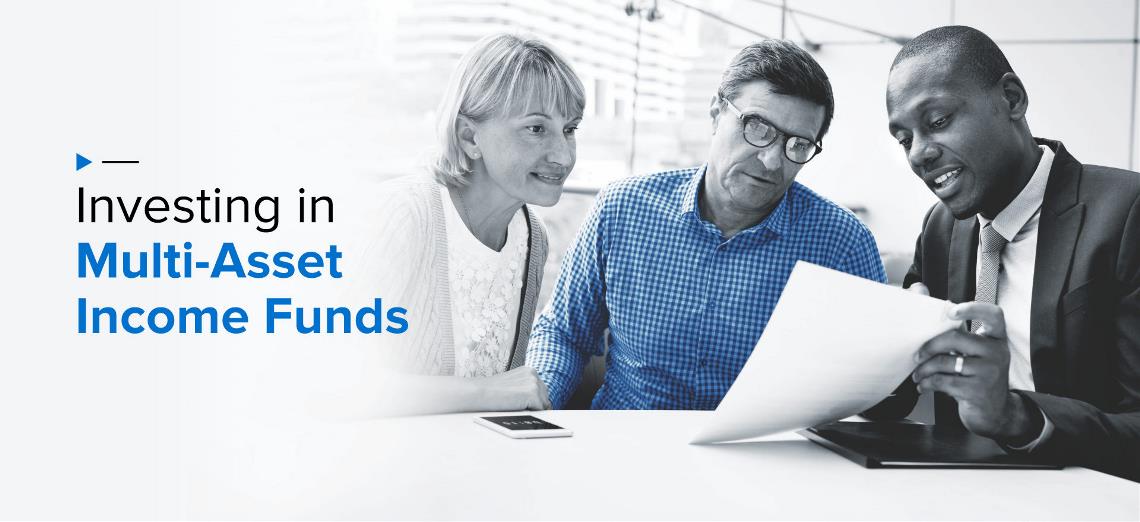 The short-term returns from South African growth assets, such as equities and listed properties, remains volatile. The Multi-Asset Income Funds aims to provide a relatively higher yield by taking on more risk compared to money market instruments. These funds have continued to deliver steady returns in these difficult market conditions.

What is a Multi-Asset Income Fund?

It is a fund that focuses on generating a high level of income for investors at relatively low levels of risk and volatility. The fund is income-oriented, as opposed to capital growth-oriented; it generates income by investing in a blend of cash, bonds, preference shares, property and - in some cases - high dividend-yielding equities. Thus, Multi-Asset Income Funds have the ability to be underweight or overweight for a specific asset class should the opportunities in those asset classes present themselves.

Why would you include this fund in your portfolio?

Investors are nervous about the market and where it is heading, and may find themselves selling their growth assets in order to secure the current capital - and need a low risk option. Allocation into the Multi-Asset Income Funds can be done as a form of diversifying an overall portfolio. These funds are suitable for investments with a planned investment holding period of 12 to 36 months. The fund may, in certain instances, also be suitable for investors who are drawing income from their investment portfolio.

12-month yield of NFB preferred Multi-Asset Income Funds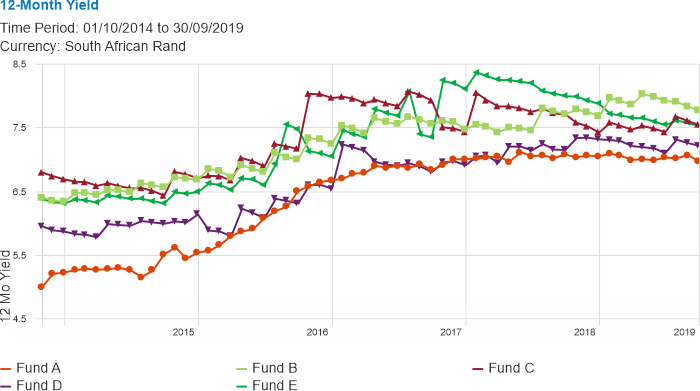 Sources: Morningstar and NFB Asset Management. The yields are backward-looking and not indicative of expected income over the next 12 months. Calculation Methodology: 12-month income distributions (interest and dividends) divided by NAV.

What needs to be taken into consideration when investing in these funds?

Tax implications

The income earned from these funds on voluntary savings (such as a unit trust) will be taxed at the hand of the investor. Therefore when looking at the returns, you need to take into account the tax implications.

Credit risk

The Multi-Asset Income Fund invests some of their assets in government and corporate bonds - both locally, and, where the mandate of the funds permits, globally. Investing in bonds involves lending your money to the bond market in exchange for a coupon (interest), and the capital is returned at the end of the term. Investing in bonds exposes investors to credit risk of the bond issuer. Credit risk arises when the borrower might not be able to repay the coupon and capital. Government Bonds are generally regarded as less risky compared to corporate bonds.

Your financial advisor can assist you with the fund selection that is best suited for your investment objective, time horizon and risk tolerance. Although these funds may seem like an attractive investment in the short term, especially when the return from risk assets is subdued, you typically need growth asset in your portfolio in order to achieve inflation - beating returns in the long term. It is always dangerous to try and time the market, and growth assets can move upwards in a very short period of time. As an investor you cannot just follow performance; this may impact your long-term investment objectives. Rather play it safe and stick to the long-term plan that you have with your financial advisor.
Don't forget to share this post!
Back to top